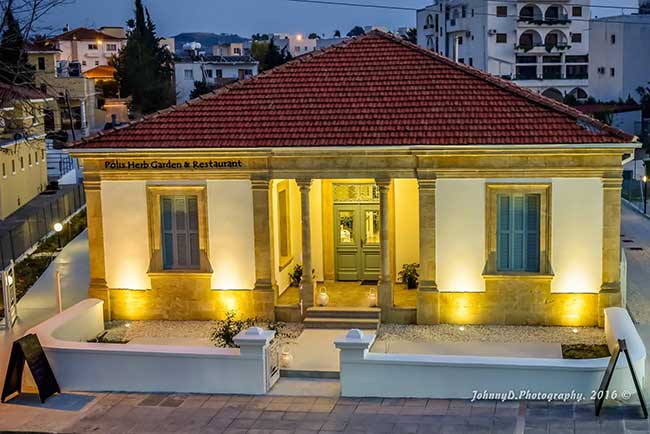 "The secret to transforming easy dishes into extraordinary meals?  Fresh herbs."
Much More than just a restaurant….
Polis Herb Garden & Restaurant is located in the centre of Polis Chrysochou, next to the museum. BACK TO NATURE is our slogan. The garden is about 2500 square metre with different kind of herbs, and is open to the public. At Polis Herb Garden & Restaurant, you are able to see and learn about the herbs through the different kind of activities in the garden, such as drying the herbs and the procedure of the essential oils extraction. Guests can also enjoy modern Cyprus cuisine with herbs from the garden, cooked with love!
When you walk into the tastefully renovated lovely old building in Polis next to the museum, an elegant modern restaurant surprises you. The indoor and outdoor spacious dining areas have a tranquil ambience and the mature herb garden beyond is a pleasure to find in the centre of Polis. The garden has paths through it with a waterfall, a pond and labels on the herbs to provide customers with a sensory and informativeexperience. As all of the herbs are organically grown, an abundance of fauna may also be seen including butterflies, ladybirds and frogs at this time of year.
Organic Herbs
The organic herbs from the garden are used in the restaurant when preparing their modern Cyprus cuisine. The snack (available until late afternoon) and dinner menus are extensive, there is a large children's menu too and all have detailed allergy information. There is always a good selection of wonderful homemade desserts and in addition to the usual drinks menu, teas infused from the herbs and fresh smoothies and juices are available which are prepared / juiced to order with local fruit. Back to Nature is the restaurants philosophy and this is obvious, not only in the surroundings but also in the food and drink available.
To take all of this one step further, the herbal teas are available to purchase (including some speciality ones such as jasmine and cinnamon) as are a range of essential oils which are distilled on the premises from the herbs cultivated there.
The restaurant is open from 10am until late every day for just a drink, a snack or dinner. There is ample space to cater for large celebration parties such as christenings and weddings. Call 99586354. Youwill be assured a warm welcome and good service.
Why not stop by on the 4th Friday of each month between 4pm and 8pm where the restaurant hosts a farmers and handicrafts market offering local produce, food and handcrafted arts and crafts. For more information about this, please call Simona on 97836005.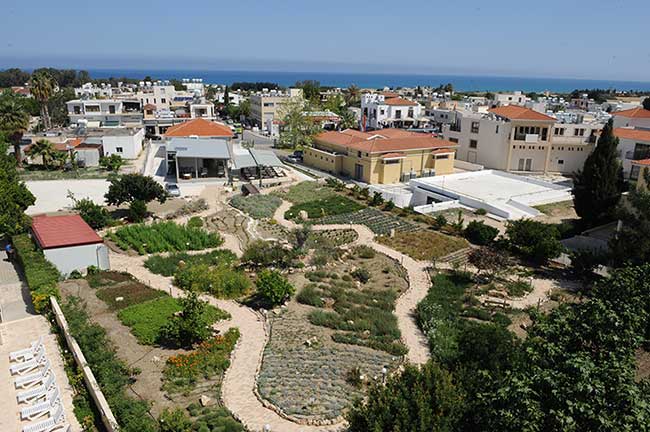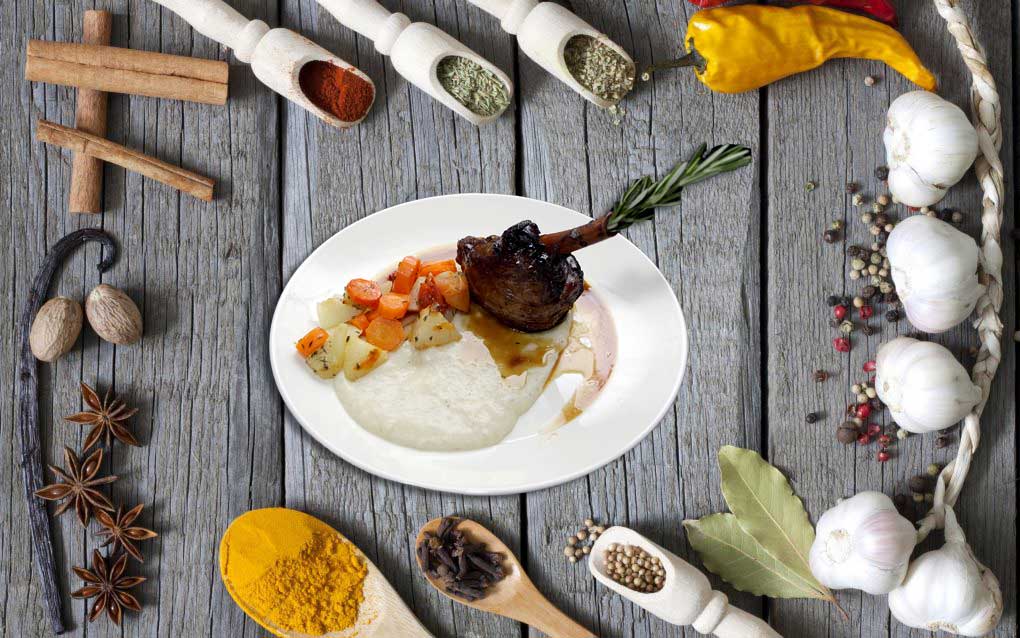 Award winning menu
Our menu has a big variety of fresh,tasty and healthy food. We are using fresh herbs from our garden. A big selection for meat lovers as well as seafood lovers. Have a look at our menu.